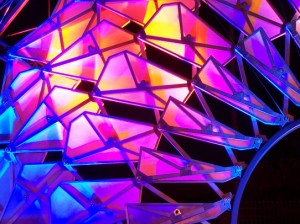 Olympics Closing Ceremony by Models Direct
The team working at Models Direct were glued to their television screens, as they watched some of the world tops fashion models and world class musicians perform during the Olympic Games closing ceremony. The Artistic Director for the ceremony, Kim Gavin, was praised for doing such an incredible job of bringing together Britain's most renowned stars to perform in the event.
According to Models Direct, the Closing Ceremony including performances from a huge array of celebrities, including Ed Sheeran, Julian Lloyd Webber, Elbow, Muse, Ray Davies, Liam Gallagher, Kaiser Chiefs, Annie Lennox, George Michael and Take That, as well as many others. The entrances of some of the musicians were almost as spectacular as the performances themselves, with singers such as Tinie Tempah, Taio Cruz and Jessie J emerging from extravagant limos. The Spice Girls entered the Olympic Stadium in five of London's black cabs, singing some of their most famous numbers, including 'wannabe' and 'spice up your life'. Models Direct said that Russell Brand also performed – driven into the stadium on a rainbow coloured bus, he sang 'I am the Walrus' and 'Pure Imagination'.
Models Direct also said that the Who did an incredible rendition of one their most well known hits, 'My Generation', whilst the Kaiser Chiefs did a cover of 'Pinball Wizard' and Eric Idle sang 'Always look on the bright side of life'. Idle said that he was 'truly delighted' to take part in ceremony, and joked that he was hoping for a bronze medal for his performance.
A tribute to UK fashion was also held during the event, with some of the world's most famous supermodels, including Georgia May Jagger, Lily Cole, Karen Elson, Stella Tennant and Kate Moss strutting their stuff to the songs of David Bowie. The LOGOG's (London Organising Committee of the Olympic and Paralympic Games) chairman, Sebastian Coe said that he and the others on the committee were hugely impressed by the work of Kim Gavin for the closing ceremony. Models Direct has said that the event was a suitably spectacular celebration for what was one of the biggest events in Britain in decades.